Landlord Insurance in Scottsdale, Phoenix, Tucson, Flagstaff, AZ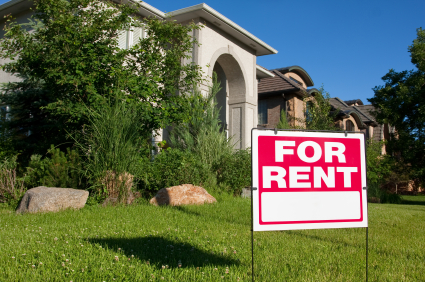 Understanding Landlord Insurance
Welcome to Hutch Insurance Agency, your trusted source for comprehensive insurance solutions in Scottsdale, Phoenix, Tucson, Flagstaff, AZ! As a landlord, it's crucial to protect your rental property, your source of income, from potential risks. Landlord insurance is specifically designed to provide coverage for property owners who rent out one or more residential homes, apartments, or condos. It helps cover the cost of damage to your property and protects you from legal and liability claims.
Common Claims Covered by Landlord Insurance
As a landlord, various incidents can occur that could lead to significant financial loss. Here are some typical claims that can be covered by landlord insurance:
Property Damage: Covers the cost of repairs or replacement if your rental property is damaged by fire, storm, theft, or vandalism.
Liability Coverage: If a tenant or visitor gets injured on your property, liability coverage can help cover legal fees and medical expenses.
Loss of Rental Income: Covers lost rental income if your property is being repaired or rebuilt due to damage from a covered loss.
The Importance of Landlord Insurance
As a responsible property owner, understanding the significance of landlord insurance is critical. Without adequate coverage, you risk substantial financial loss and potential legal battles.
Imagine a scenario where a fire damages your rental property. Without landlord insurance, you'll need to pay out of pocket for the repairs and potentially lose out on rental income during the repair period. This could lead to significant financial strain.
With landlord insurance from Hutch Insurance Agency, you can rest assured that you have the necessary protection in place. Our experienced team will guide you through the process of selecting the right coverage limits and tailor a policy that meets your unique needs.
Contact Hutch Insurance Agency for Landlord Insurance in Scottsdale, Phoenix, Tucson, Flagstaff, AZ
Protect your rental property from unpredictable risks. Contact our expert insurance agents at 480-305-7368 to discuss your landlord insurance needs. We are dedicated to providing exceptional coverage and personalized service to property owners throughout Scottsdale, Phoenix, Tucson, Flagstaff, AZ.
Remember, safeguarding your rental property with landlord insurance is not just a smart business move, but it's also the responsible thing to do. Take the proactive step to protect your investment today!
For an online quote request form and more information about our insurance offerings, call us! 480-305-7368